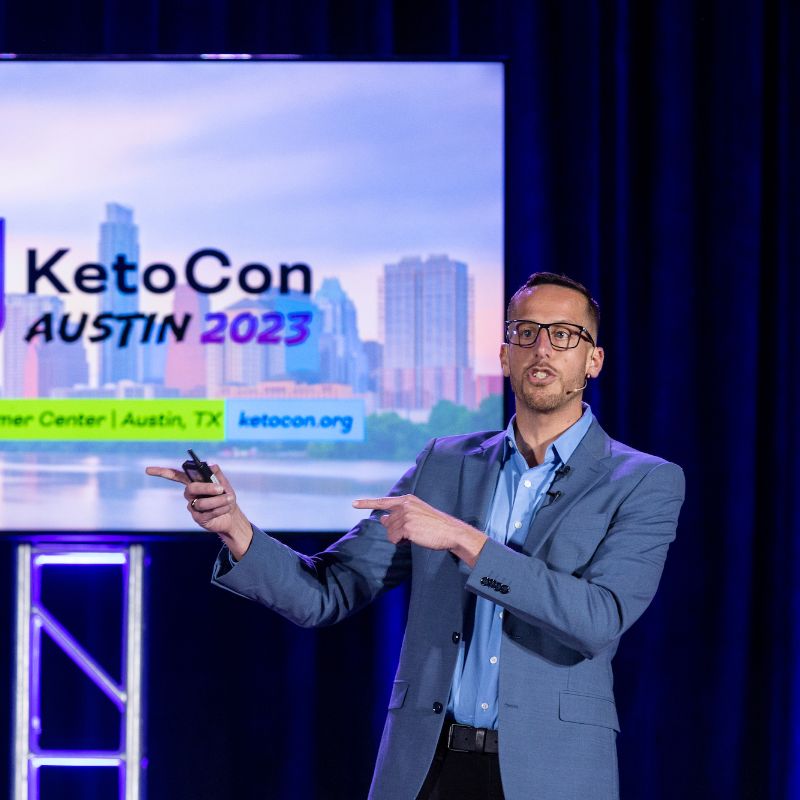 Austin, TX (September 29, 2023)
Hack Your Health – by KetoCon continues to announce celebrity keynote speakers.
Hack Your Health is set to take place in Austin, TX at the Palmer Event Center from May 31 to June 2, 2024. The organizers continue to reveal their impressive line-up of renowned keynote speakers for this eagerly awaited conference.
Once an obese man, Ben Azadi, FDN-P, underwent a significant health transformation in 2018 by shedding 80 pounds and achieving metabolic health. Since then, he embarked on a mission to assist one billion people in adopting a healthier lifestyle. Ben's accomplishments include authoring four best-selling books – with his latest being 'Keto Flex' – and becoming a sought-after source for intermittent fasting and the ketogenic diet. As a result, he has earned the nickname "The Health Detective" thanks to his ability to solve health problems by investigating dysfunction and educating his clients without prescribing medication.
Starting as a brand to raise global awareness about ancient healing practices, Keto Kamp quickly became another of Ben's successful ventures. Alongside hosting the Keto Kamp Podcast and managing a YouTube channel with over 185,000 subscribers and a TikTok page with over 330,000 followers, Ben has garnered attention from media outlets like Forbes, LA Weekly, Disrupt Magazine, NY Times Magazine, and LA Entertainment Weekly.
In anticipation of the upcoming 2024 event, Ben revealed, "Hack Your Health by KetoCon is akin to the SuperBowl of health events. I've had not only the opportunity to speak at but also attend the last two conferences. Each occasion left me thoroughly impressed by the outstanding lineup of speakers, vendors, and participants. A strong believer that one's environment profoundly affects their success in life, I wholeheartedly vouch for the incredible community Robin Switzer and her team have built."
Praising Ben Azadi's contribution, Robin Switzer, the founder and CEO of Hack Your Health, stated, "Since its inception in 2017, Hack Your Health (formally KetoCon) has become a beacon in the health and wellness community. Our team is dedicated to carrying out this responsibility. We are honored to host Ben at our 2024 event. As an authority in his field, Ben possesses an exceptional talent for presenting insightful information in a straightforward and impactful manner. We are confident that his presence will leave our attendees feeling both motivated and inspired to advance their health journeys."
Hack Your Health is a conference series owned by Florida based Q1 Productions, LLC. The mission of Hack Your Health is to educate attendees on metabolic health improvement strategies while fostering a supportive community that promotes growth, development, and connections with like-minded individuals. Hack Your Health is an immersive experience for all attendees; one that leaves them feeling inspired and motivated!